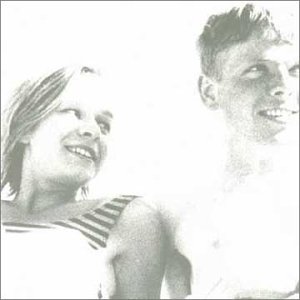 V
i är väldigt glada över att bli inbjudna att supporta Belle and Sebastian på deras skandinavien turne´: 13/5 Malmö,KB 14/5 Oslo,Rockefeller 15/5 Trondheim,Samfundet 17/5 Stockholm,Annexet 18/5 Göteborg,Trädgårn 19/5 Köpenhamn,Vega
translation: We are very happy to announce that we will be supporting Belle and Sebastian on theire scandinavian tour. This will mean that we have to cancel the first two dates we were given by Antistars. Dresden and Leipzig we are terribly sorry we have to cancel your dates. Especially Leipzig,we had such a fantastic time last year. We really hope we´ll get the opportunity coming over some other time.
Andra fantastiska nyheter: På fredag får vi t-shirtarna som ni ser här under. Vi kommer ha med de på Belle and Sebastian spelningarna och under Tyskland och Italien turnén.
Peter Danielsson
har gjort designen och
jag tycker det blev väldigt fint.
translation: Other terrific news. On friday we will receive the packages including our new T-shirt that you can see here below. They will be for sale throughout the Belle and Sebastian tour and on our german and Italian dates..